Some of the Wealthest "pastors" in the world . . .
PASTOR CHRIS OYAKHILOME, NET WORTH = $30-50 MILLION . . .
Nigerian Pastor Chris Oyakhilome, better known as 'Pastor Chris,' is the man behind Christ Embassy, a church and mission organization with offices in United Kingdom, USA, and South Africa. His other endeavors include magazines, newspapers, a TV station, a record label, hotels, satellite TV and real estate.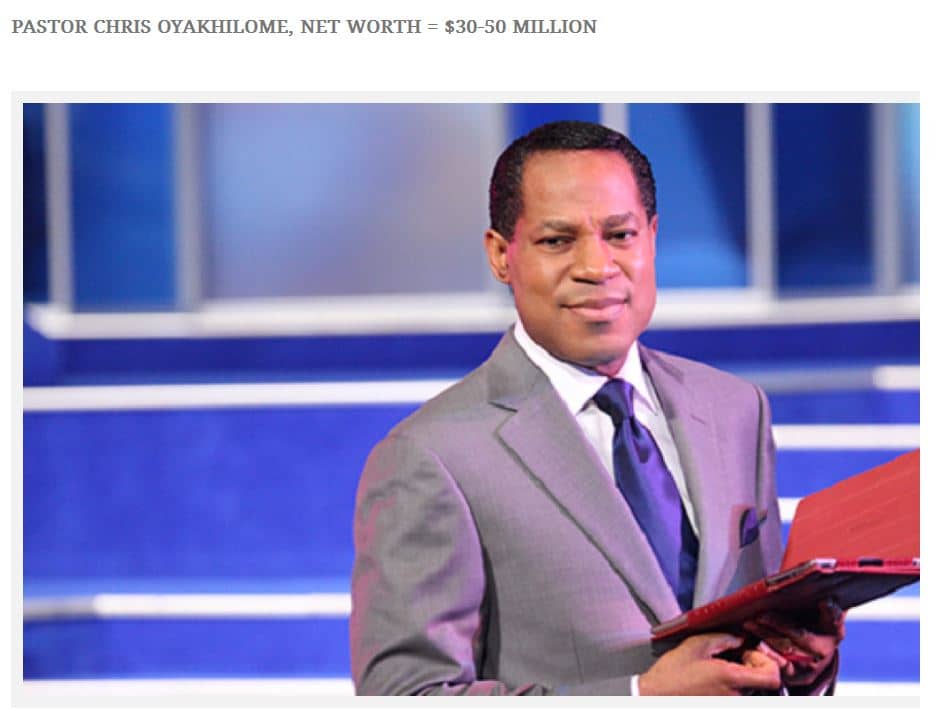 Joyce Meyer, MILLIONS . . .
Joyce Meyer's salary is unknown. However, a recent series of investigative articles in the Saint Louis Post-Dispatch revealed Meyer's "ministry" purchased for Joyce and Dave a $2 million home, a $10 million private jet, and houses worth another $2 million for the couple's children, who also work for the ministry. The articles also outlined Meyer's recent personal purchases, including a $500,000 vacation home. Meyer, 60, lives in Fenton, Missouri, near St. Louis.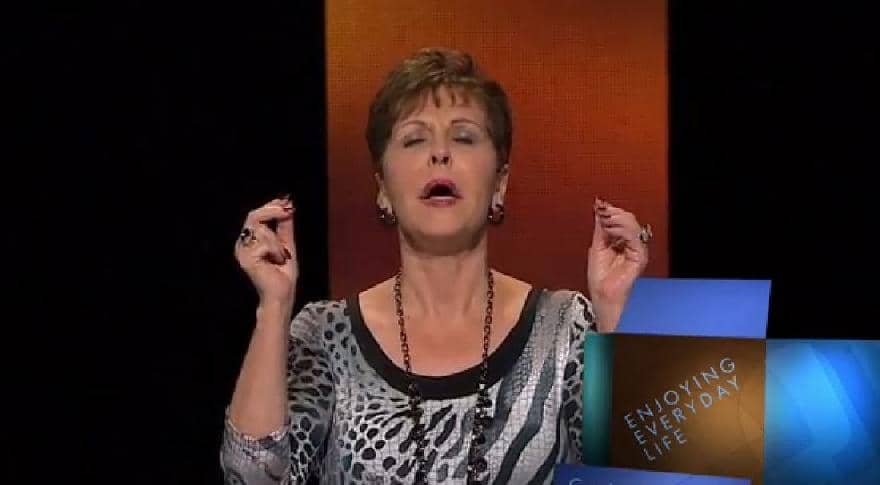 PASTOR JOEL OSTEEN, NET WORTH = $40 MILLION . . .
Joel Osteen is the senior "pastor" of Lakewood "church", Texas, which was founded by his late father, John Osteen. Lakewood "church" stands today as the largest and fastest growing church in America with over 38,000 attendees every week. The charismatic "preacher" is also a best-selling author of over 15 notable titles.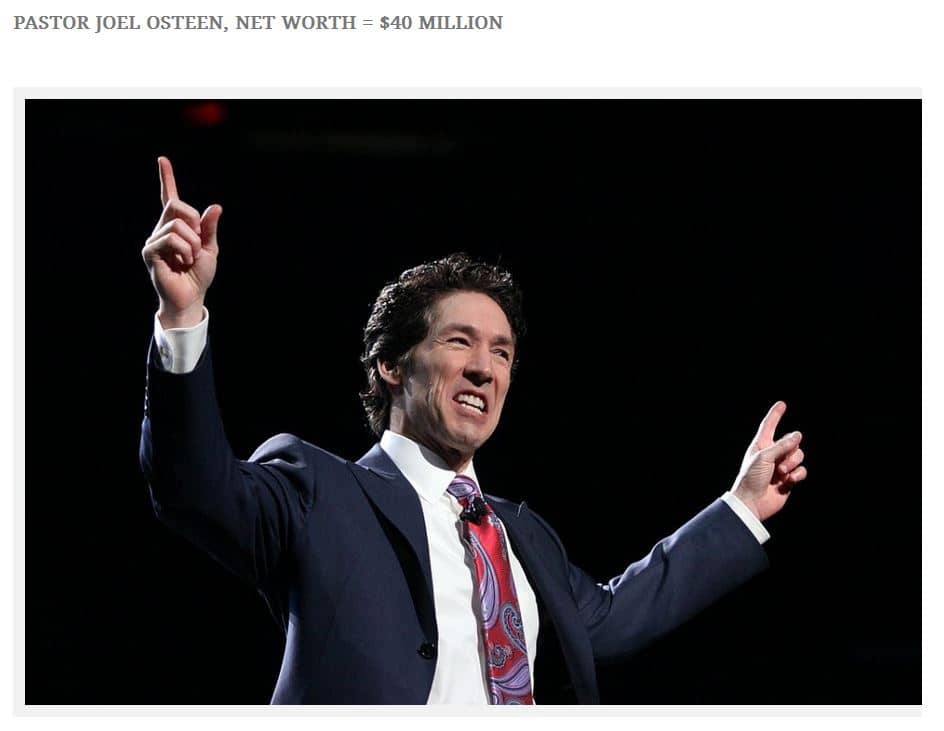 Joel Osteen, antiChrist, meets with Pope Francis, 'THE antiChrist' at Vatican . . . .doc

Joel Osteen, antiChrist, along with THE antiChrist, the 'pope' of Rome.htm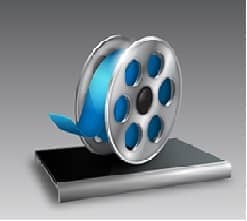 PASTOR BENNY HINN, NET WORTH = $42 MILLION . . .
The Israeli-American Evangelist established the Orlando Christian Center in 1983. Broadcasting healing crusades held in stadiums, "pastor" Benny Hinn's "miraculous ability" to "cure" terminal illnesses "instantly" such as cancer has, however, been a source of controversy, impacting the rise of his name, ministry, and finances simultaneously.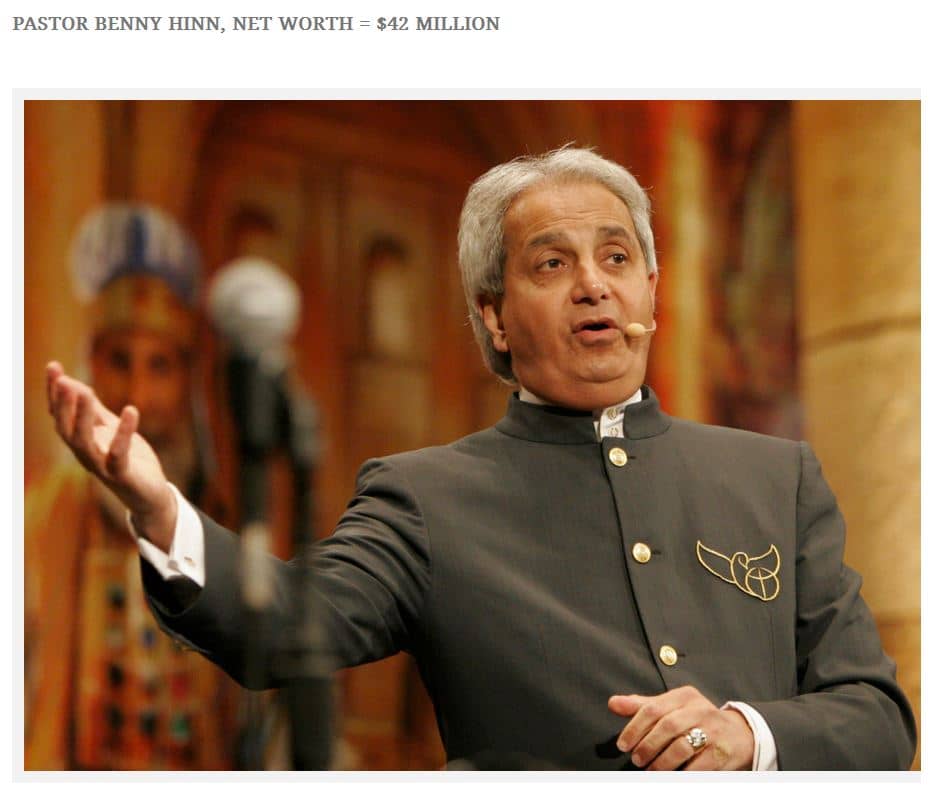 False Teachers (Not all of them).doc

Copyright © 2012 Paul S. Harrell