Some of the Wealthest "pastors" in the world . . .
---


Back to Paul Harrell's Sermon Notes.
Some of the Wealthest "pastors" in the world . . .
Cindy Trimm, $15 Million . . .
Dr. Cindy Trimm is the author of The Prayer Warriors Way as well as other books on faith and empowerment. She is also a "pastor" at the Embassy Worship Center in Fort Lauderdaile, Florida.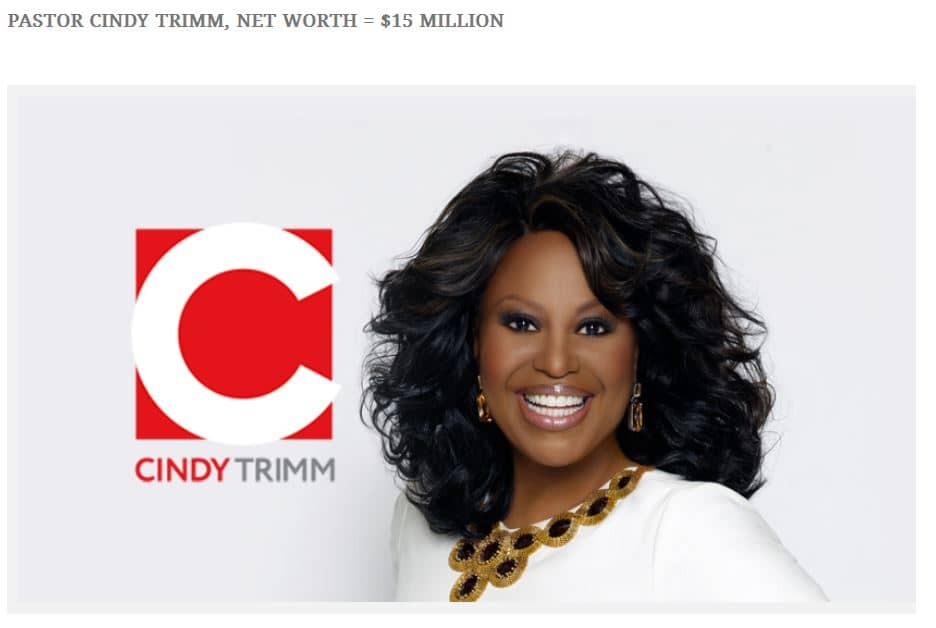 Matthew Ashimolowo, $6 - $10 Million . . .
A Muslim until the age of 22, "pastor" Ashimolowo converted to Christianity following his fatherís death. Aside from producing a media company as well as Christian literature, Ashimolowo is now also the "senior pastor" of Kingsway International Christian Centre.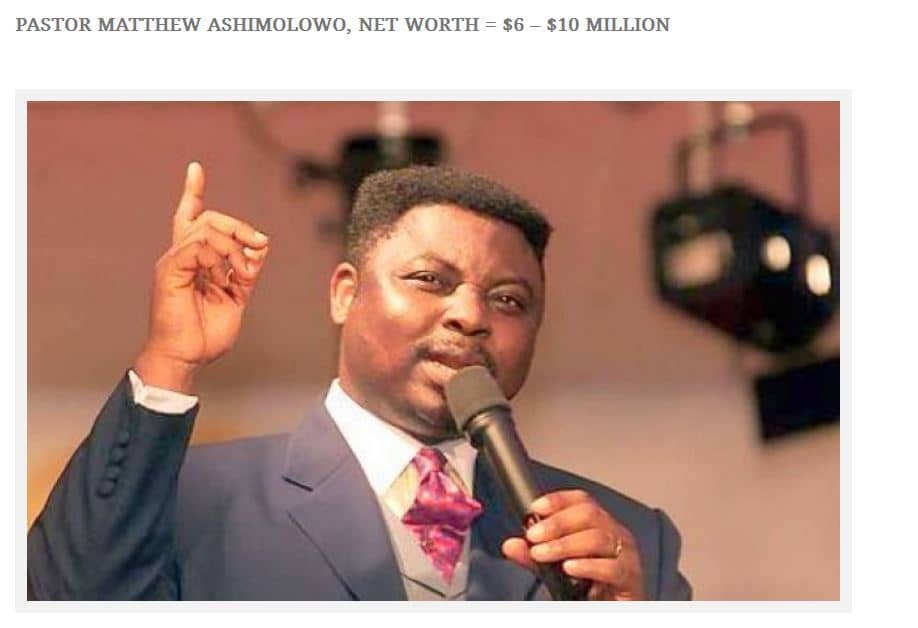 Temitope Balogun (T.B.) Joshua, $10 - $15 Million . . .
"Pastor" T.B Joshua founded The Synagogue Church Of All Nations in 1987. He is also the owner of Emmanuel TV, a Christian television network. Making a name for himself as one of the more "charitable Nigerian Evangelists," Joshua is consistent in his humanitarian works in education, healthcare and rehabilitation programs.
T.D. Jakes, $18 Million . . .
Charismatic Bishop, author, producer, and actor, T.D. Jakes is the founder and "chief pastor" of The Potterís House in Texas. His "ministryís" annual revival MegaFest draws more than 100,000 people from all parts of the world.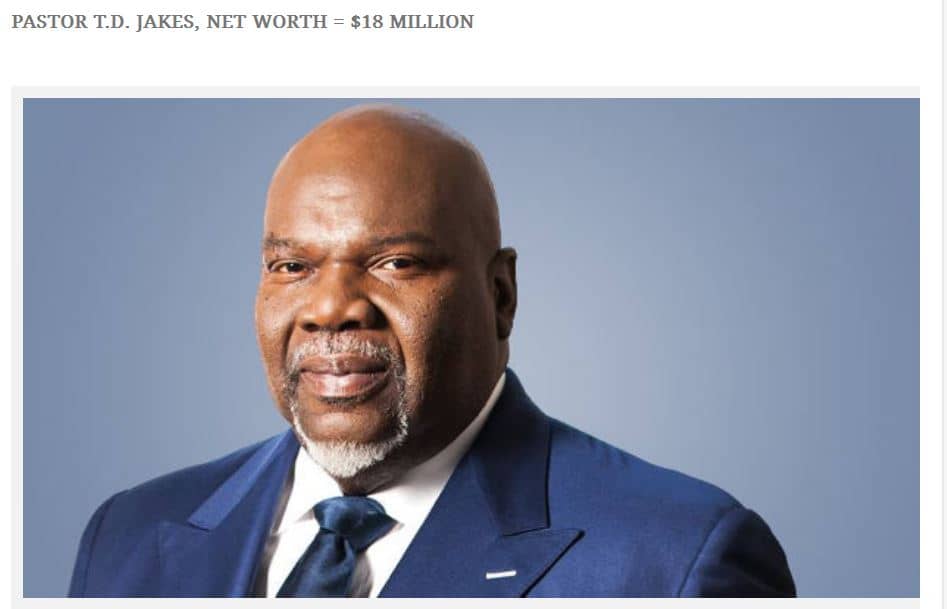 False Teachers (Not all of them).doc


Wealth of The Churches . . . Laodicea or Babylon.doc

Prosperity 'gospel,' judge not . . . , stealing from by making merchandise, i.e. -- selling or hawking something false . . . , be content.doc

Luke 4 and the 'prosperity gospel'.doc

http://www.trend-chaser.com/politics/richest-mega-pastors-america/?utm_campaign=rmp-d-us-160705-tc-tb&utm_content=21ac53&utm_source=tb&utm_medium=cpc&utm_term=tbx-wnd-https%3A%2F%2Fconsole.brax-cdn.com%2Fcreatives%2Fb86bbc0b-1fab-4ae3-9b34-fef78c1a7488%2Fjoel_pastor_3ec1dc2f397a0fc3b7037be26d552241.png-10+Mega+Pastors+Bank+Accounts+You+Won%27t+Believe

Billy Graham and the Roman Catholics -- together . . . .doc

Error of Balaam, filthy lucre, 3.htm


Back to Paul Harrell's Sermon Notes.

Back to Paul Harrell's Second page.

Back to Paul Harrell's Home Page.





Alemattec_CS@hotmail.com
Copyright © 2012 Paul S. Harrell

---